Patricia Baxter has been practicing massage since 1978. She holds a Master´s Degree in Counseling/Psychology with an emphasis on body/mind therapy. She is a Leader of the Sensory Awareness work of Charlotte Selver. Teaching massage since 1980, practicing Jin Shin Jyutsu, Cranial Sacral Therapy and Qigong, Pat is a master in her field.
My Story
I feel blessed to be able to practice my work, not only because I love what I do, but also for the healing that it has brought me. In 1991 I was in a serious car accident and one of my vertebrae fractured in many pieces as well as some other broken bones. After 10 hours of surgery to rebuild the vertebra, along with 4 screws, a plate, and some pieces from my hip, the true test came. The surgeon told me afterward that because the spinal column was over 60% crushed, he didn´t believe the operation would work. Then came the rehab. But my rehab included lots of Massage, JinShin Jyutsu and Sensory Awareness. My physical therapist told me I would have to find a new career. Well, I like a good challenge and here I am today still working as a massage therapist and pain free, with joy. Every year there is more healing that happens. I truly believe that we are designed to heal on all levels.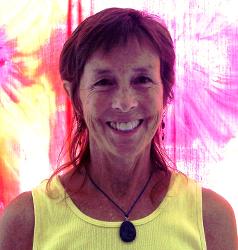 Luis Bitar Is a practicing massage therapist since 1993. He apprenticed with a Shaman in Oaxaca for 20 years. A student of Yoga, also trained in Jin Shin Jyutsu, he is sincere in his desire to guide you on your path to healing.